corn flour | Family kitchen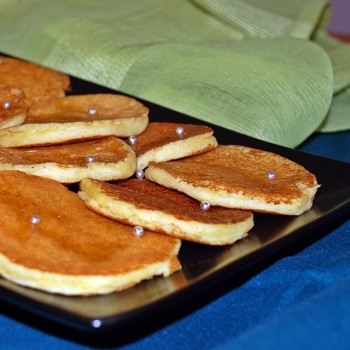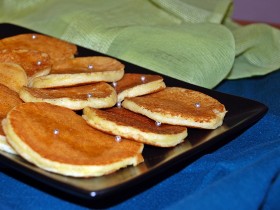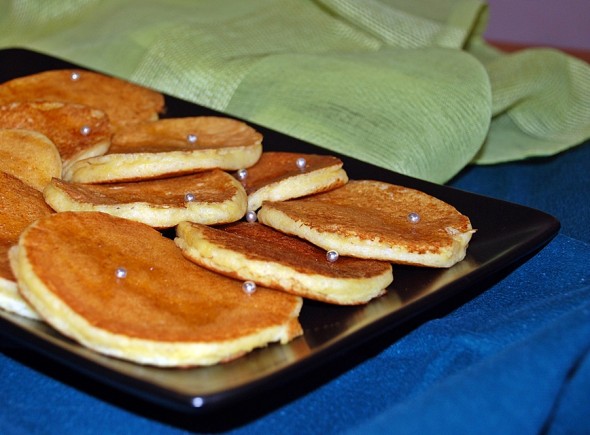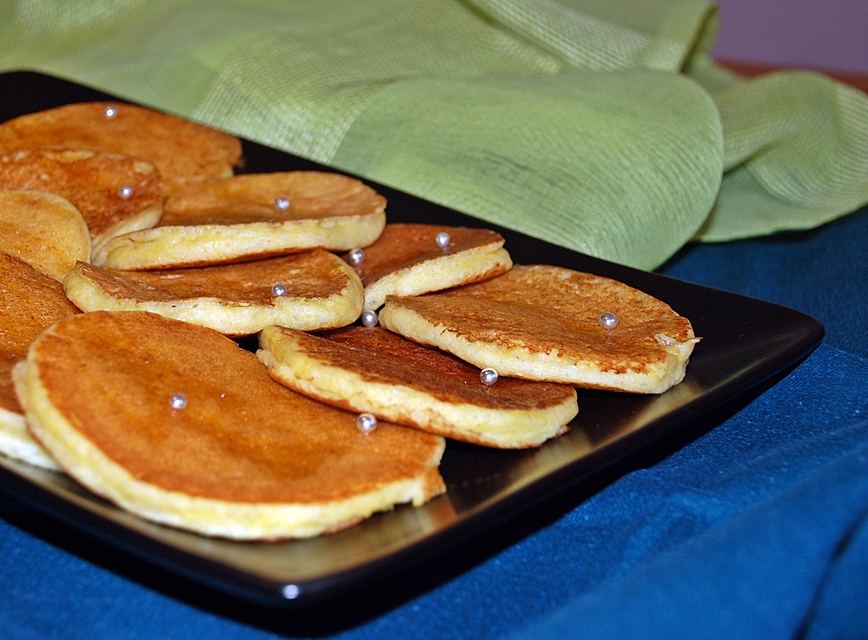 Last year for Christmas I bought the book Wheat belly, and I liked it so much that in January I didn't give my family any wheat. At first it as very strange, unusual, but then we got used to it very quickly. But what I liked most – this gave me a kick to look for something new. That's how I found these pancakes and this year we made them not once or twice. Sometimes I bake them as usual pancakes, sometimes in waffle iron. Both ways we like them. Every time these pancakes comes out very fluffy and light. And they spread in a pan a lot, so make space for them. And if you like to eat pancakes without any add-ons, I suggest to add a little bit more sugar or pour over them some tasty syrup.
View Full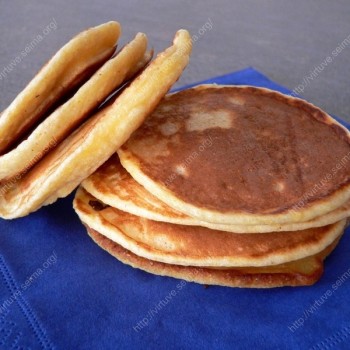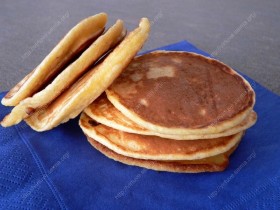 Somehow I baked pancakes long time ago. So came the time when I started to miss them. And I guess my all family miss them too, because these polenta pancakes disappeared very quickly. If you don't have polenta or lazy to grind corn groats, you can use corn flour. You just have to use more milk.
View Full